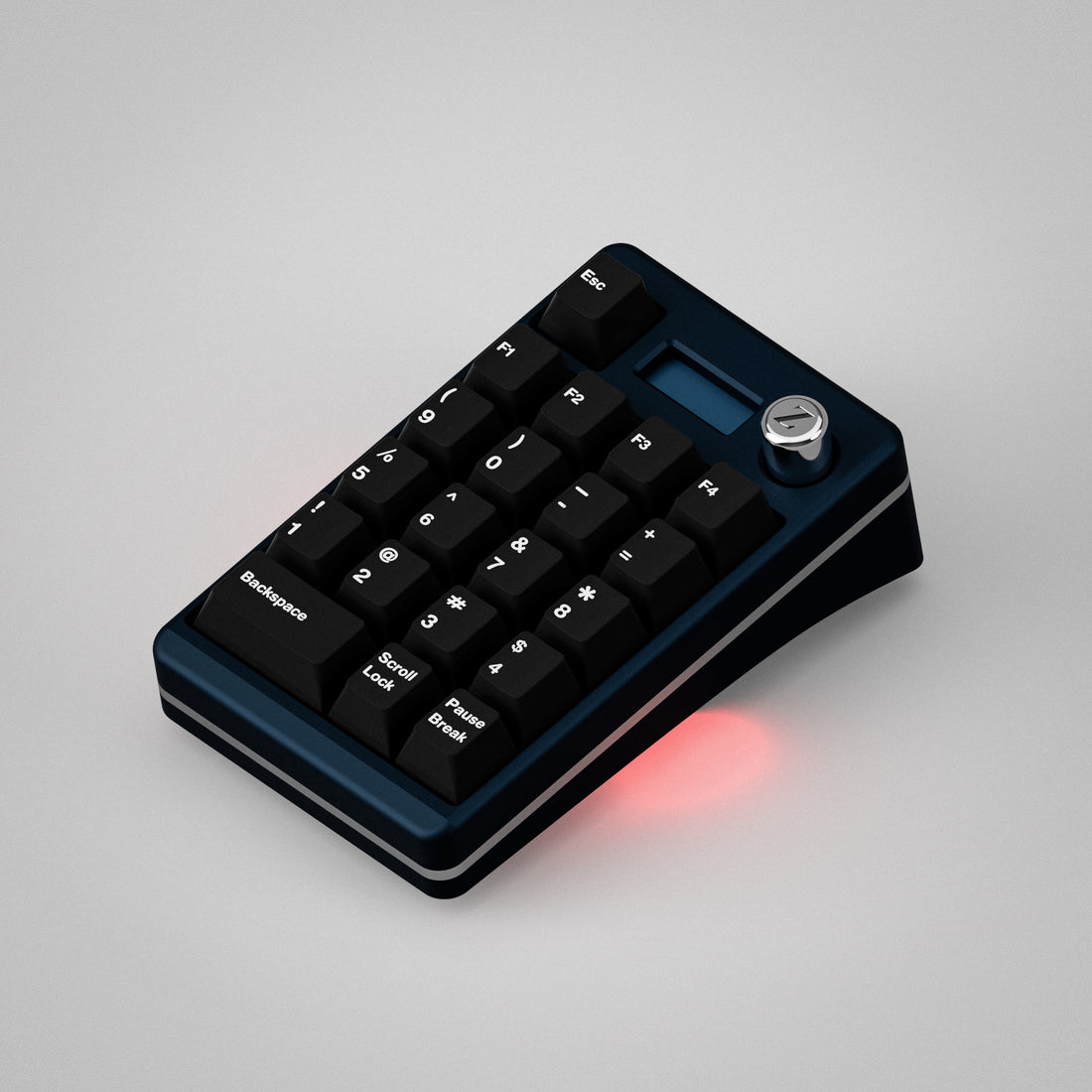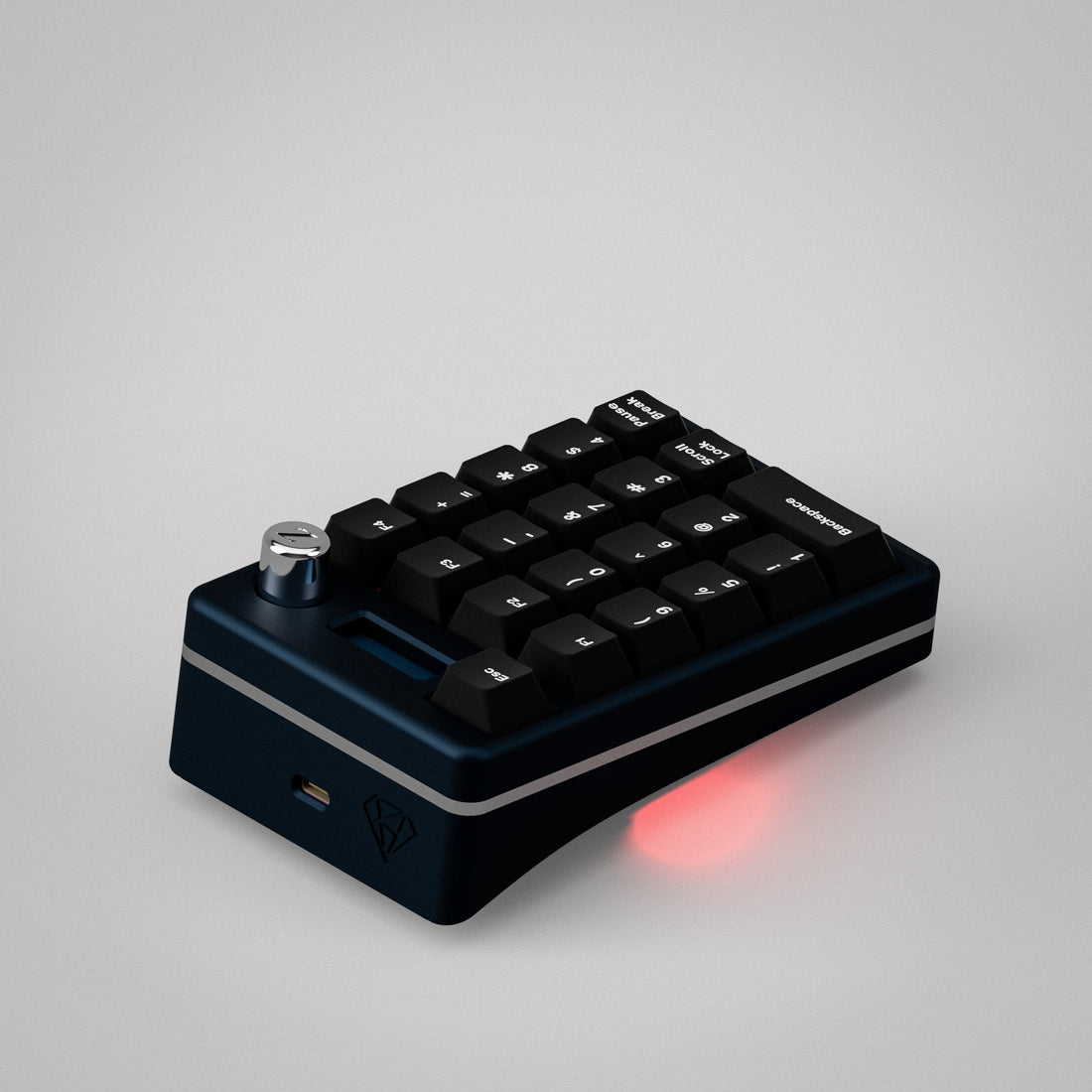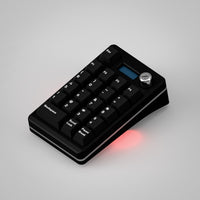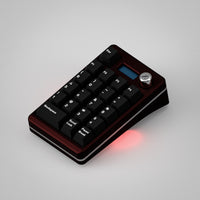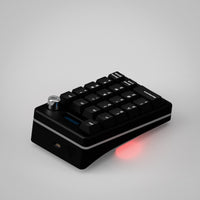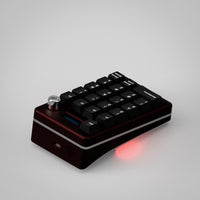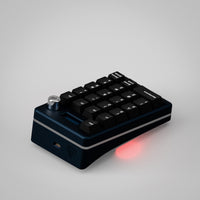 Zeus Pad is a premium, gasket mounted numpad with an 8.3° typing angle.
There are two PCB options, wireless Bluetooth LE 5.0 or QMK/VIA.
It has an OLED screen and a top mounted rotary encoder for volume control.
It also features hollow side winglets to shine RGB down.
As a final touch, it has 2 dedicated LED indicators for locking support, or battery charging indication.
Wired or Wireless PCB options
Hotswap or Solder PCB variants
Gasket Mounted
Top Rotary Encoder
OLED Screen
RGB Underglow
Split 0 Key
Split Enter Key
Split + Key
1 x Case Top
1 x Rotary Encoder with SS Knob
1 x OLED Screen
1 x Plate
1 x Mid-layer (SS)
1 x Case Bottom
1 x Weight (SS)
1 x USB-C Daughter-board
1 x PCB (BT or QMK)
2 x JST Cables
2 x Gaskets
1 x PCB/Plate EVA Foam
1 x Case EVA Foam
4 x Gold M3 Weight Screws
4 x M2 USB-C Daughter-board Screws
4 x Gold M3 Case Screws
2 x Branded Silicone Case Feet