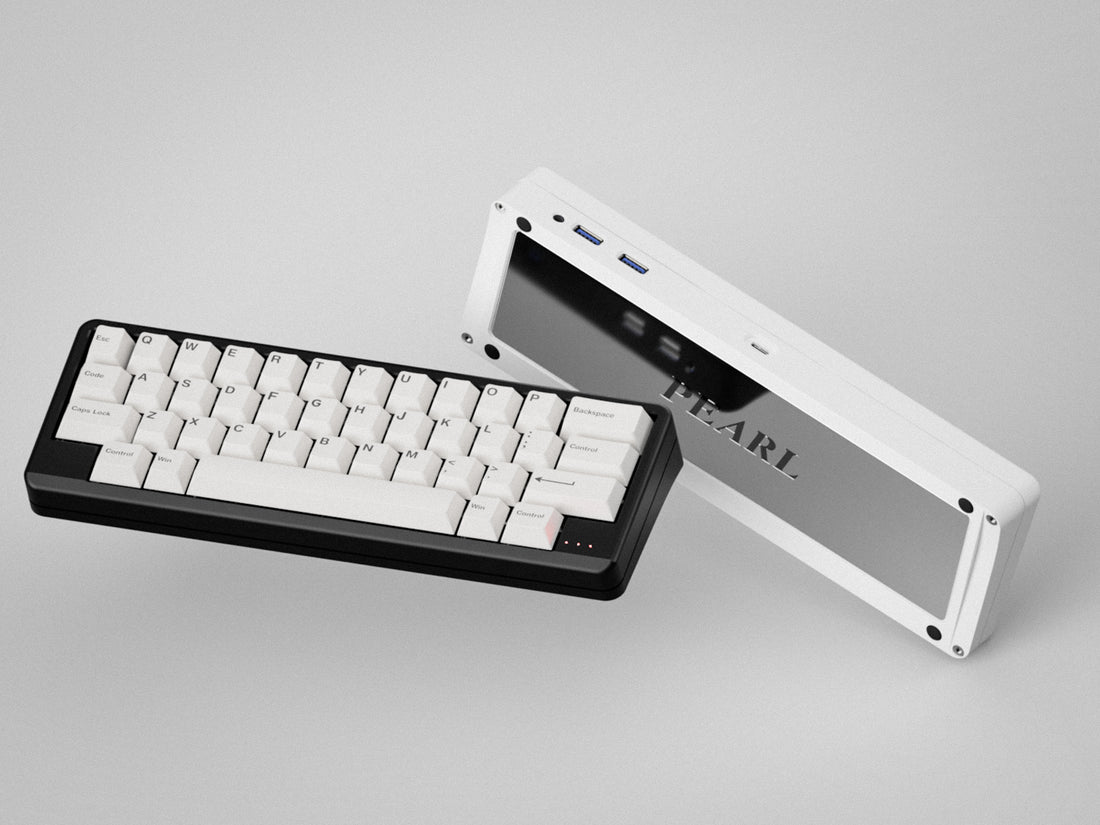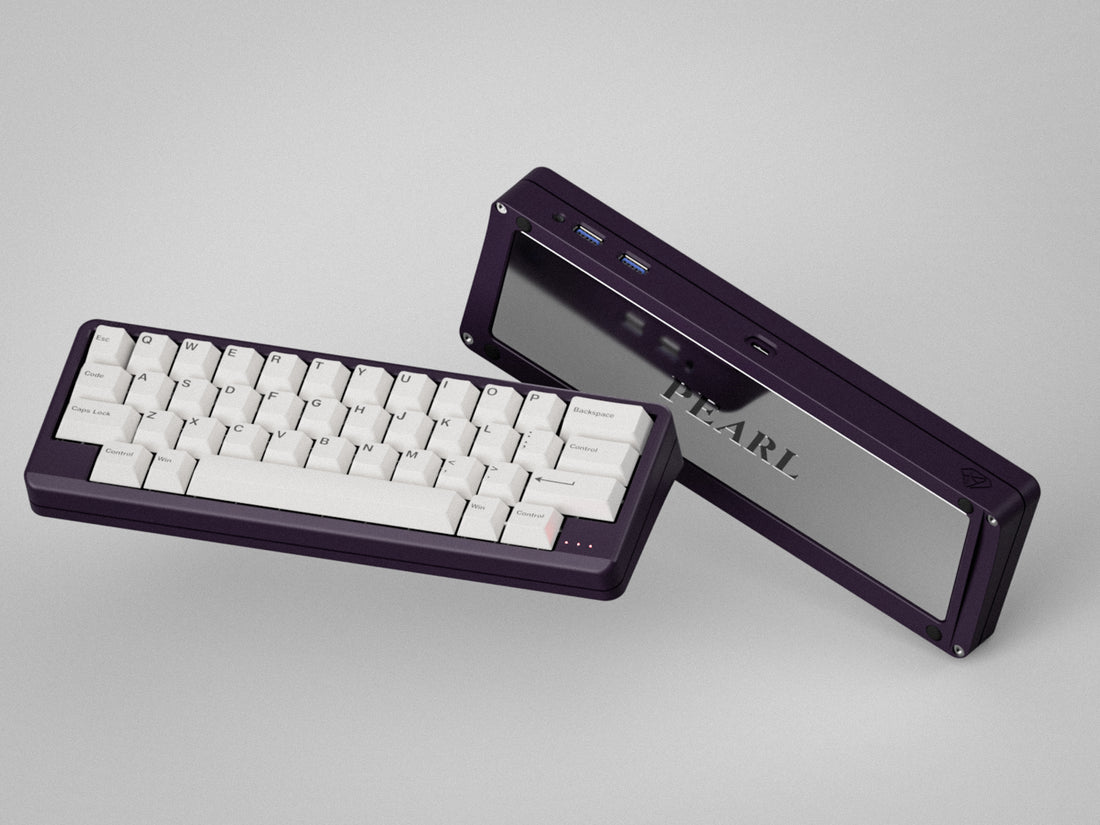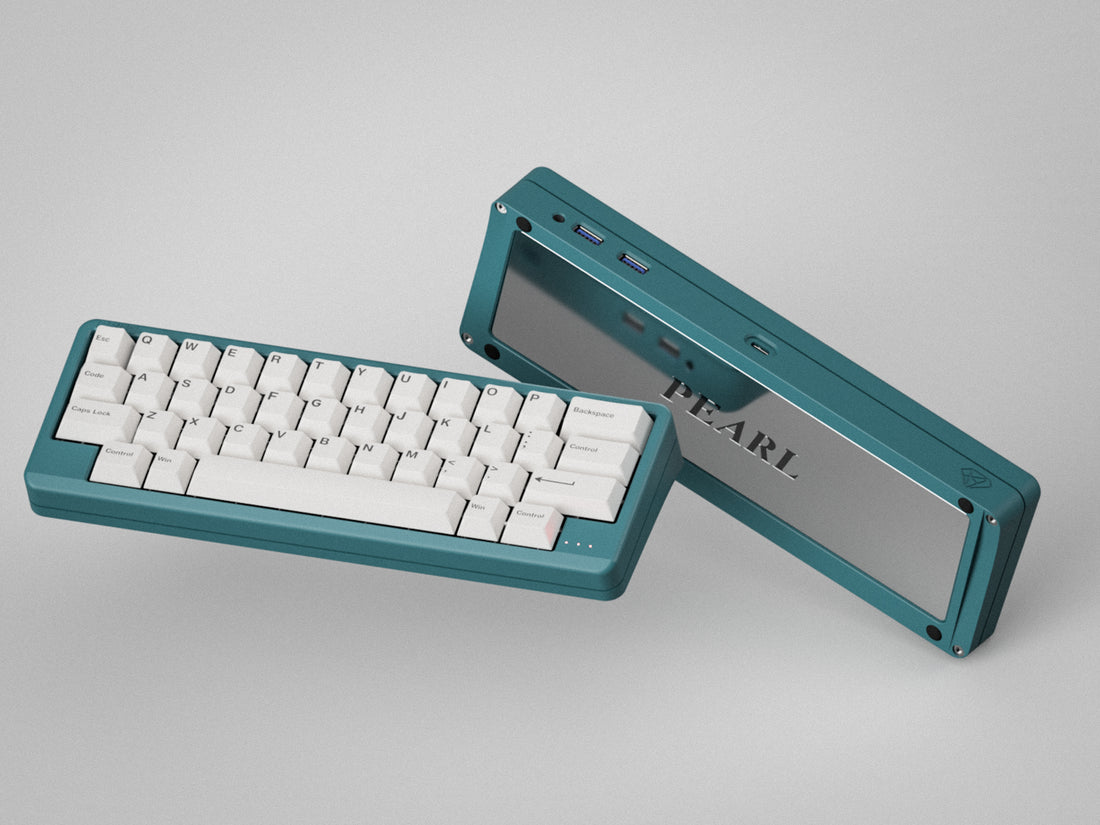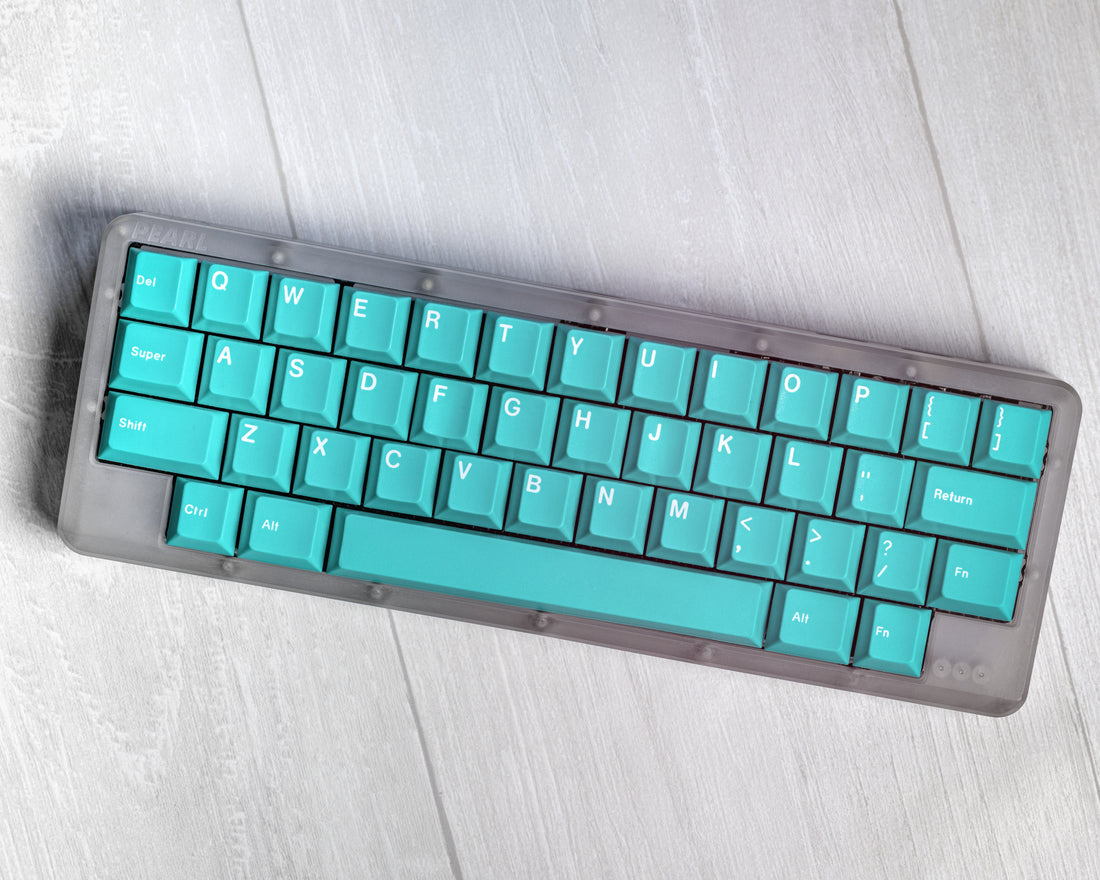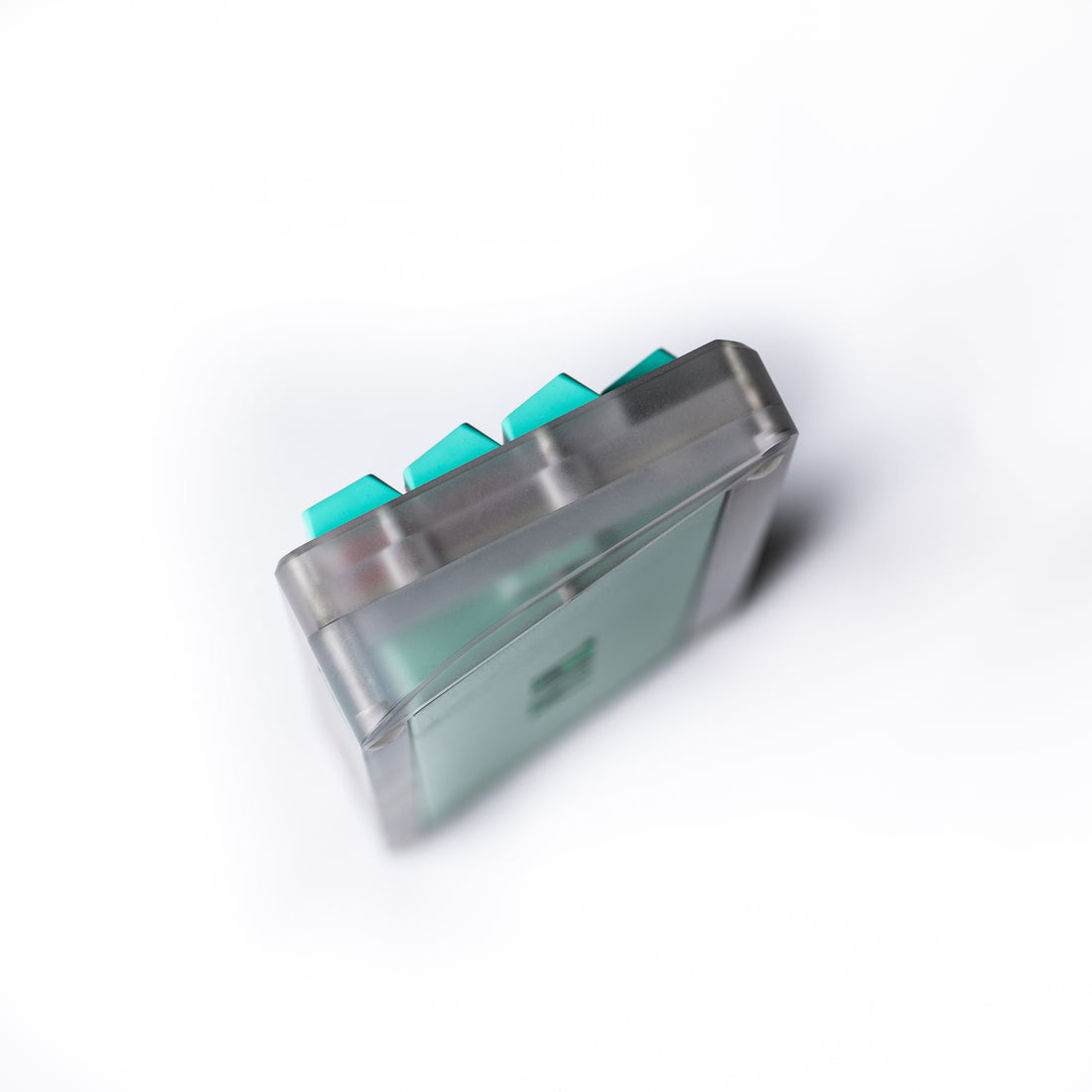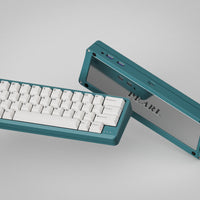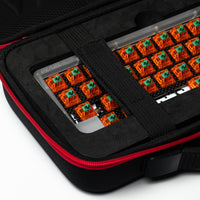 Status: 02/23/23 In Production 
Build Guide: Coming Soon
Pearl is a classic, premium, USA produced 45% top-burger mounted wireless keyboard with a 9° typing angle and a Stainless Steel weight. Every order will come with an EVA carrying case for safety of your Pearl and travel convenience.
Pearl has two dedicated rear USB 2.0 ports and a 3.5mm headphone jack (mic input not supported), as well as 3 dedicated LED indicators for locking support, or battery charging indication. The USB / headphone jack will only work when the Pearl is plugged in.
The headphone jack outputs 16-Bit Delta-Sigma Stereo audio to a max of 32 ohm impedance headphones as if you were plugging them in to your computer, at 98 decibels with a sampling rates of 32kHz, 44.1kHz, 48kHz. You can manage the on board sound device through windows/mac like normal.
There are two PCB options, ZMK Wireless Bluetooth LE 5.0 or QMK/VIA, both of which support split layouts and are built the same way.
Hotswap Bluetooth PCB is available HERE
The QMK/VIA PCB has a tiny audio buzzer and rumble feedback (vibration) support, configurable with QMK. The ZMK Bluetooth PCB has a top facing switch which can be toggled to send internal battery power to the USB Hub to charge devices while the Pearl is unplugged.
Pre Order: Will remain open until the maximum order quantity of 150 orders is reached. Production will begin locally as soon as we can regardless of order quantity.
Fulfillment Estimation: 1 year out from Pre Order close.
Production: Minus the PCB components, Pearl will be produced locally in the USA by our partners CADLAB CNC in West Palm Beach, Florida. This manufacturing change gives us flexibility over custom order requests, faster fulfillment and strict quality control.
Other: USB Ports and audio jack will not work if the cable is unplugged.
Red PCB uses QMK firmware and does not support wireless
Blue PCB uses ZMK firmware and supports wireless Bluetooth Low Energy 5.0
Hotswap PCB variant is the ZMK Bluetooth PCB
Top-Burger mounted
Dedicated Triple Case Indicators
Dual USB Hub with Audio Jack (MAX 98 decibels, 32ohm headphones, 32kHz, 44.1kHz, 48kHz sampling rates)
RGB Underglow
6061 Aluminum
3 LBS built
Regular or Split Backspace
Regular or Stepped Caps Lock
Split Left or Right Shift
1 x EVA Carrying Case
1 x 250mAh LIPO battery (if applicable)
1 x Case Top
1 x Plate
1 x Case Bottom
1 x SS Weight
1 x Dual USB Hub
1 x USB-C Daughter-board
1 x PCB (BT ZMK or QMK)
3 x JST Cables
14 x M3 Plate Screws
14 x Silicone Orings
1 x PCB/Plate EVA Foam
1 x Case EVA Foam
2 x Gold M3 Weight Screws
3 x M2 USB Hub Screws
4 x M2 USB-C Daughter-board Screws
8 x Gold M3 Case Screws
4 x 3M Bump-on Case Feet