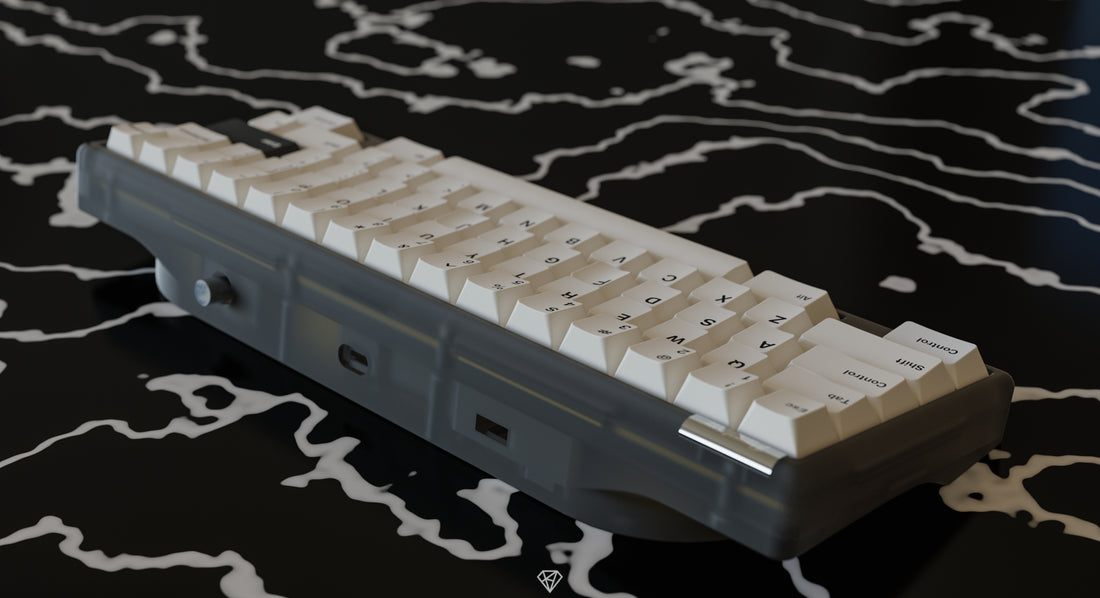 HHKB Polycarbonate Pandora
Pandora is a premium, 60% full-isolation gasket mounted keyboard with a 9.5° typing angle.
It has a dedicated rear USB port and a rear mounted rotary encoder for volume control.
It also features hollow side winglets to shine RGB down, and 10U spacebar support.
Pre-order started September 12, 2020 - 10AM EST
Pre-order ended September 15, 2020
Limited 300 Normal Units Available
Aluminum units, weight will match your accents (SS or Brass)
Polycarbonate units do not come with an RGB diffuser
Polycarbonate units come with a matching PC mid piece, a SS badge and a Sandblasted Brass weight
If you have chosen an aluminum plate and want a specific color, during checkout you must declare your color in the notes section, or else ANSI FULL BLACK will be picked.
ANSI, HHKB or WKL Tops
20mm Front Height
Solder or Hotswap PCB options
Full Isolation Gasket Mounted
Dedicated Caps Lock Indicators
Rear Rotary Encoder
RGB Underglow
Regular or Split Backspace
Regular or Stepped Caps Lock
ANSI or ISO Left Shift
ANSI or ISO Enter
Split Right Shift
6.25u, 7u, 10u Spacebar
1 x SS or Brass Badge
1 x ANSI, HHKB or WKL Top
1 x Plate
1 x Rotary Encoder with SS or Brass Knob
1 x Case Bottom
1 x SS or Brass Weight
1 x USB Hub
1 x USB-C Daughter-board
1 x Solder PCB
3 x JST Cables
13 x Poron Gasket Strips
1x RGB Diffuser
1 x PCB/Plate EVA Foam
1 x Case EVA Foam
2 x M3 Badge Screws
2 x Gold M3 Weight Screws
2 x M2 USB Hub Screws
4 x M2 USB-C Daughter-board Screws
2 x Gold M3 Encoder Screws
8 x Gold M3 Case Screws
4 x 3M Bump-on Case Feet
1 x Premium USB-C Cable